Top quality materials for best perfomance
All the basic versions of our stoves are made of steel with elements from grey cast iron, inox, thermal concrete, chamotte or vermiculite. Stoves can also be lined with stone or ceramics. Stone linings are made of serpentino or limestone. Ceramic linings come in white, red or black color, or any other color or pattern at the customer's request.
STEEL
Stoves made of steel stand out with their modern and innovative design, easily fitting into any kind of interior. Since steel is easy to manipulate, such stoves come in various shapes and compositions. When it comes to quality, steel Color stoves are without competition.
GREY CAST IRON
The grate inside the firebox is made of grey cast iron, the material which retains heat extremely well and is particularly durable, and can last for years if you correctly light fires and maintain it.
INOX
The handles of our stoves are made of inox, a material which is a poor conductor of heat, and the stove door can be opened even when the hottest fire is burning, without using protective gloves.
INTERIOR FIREBOX LININGS
Interior firebox linings are made of thermal concrete, vermiculite or chamotte.
THERMAL CONCRETE - its features are its white color and excellent mechanical properties: retains heat for a long period of time, heavier and more resistant
CHAMOTTE - yellowish beige in color, excellent mechanical properties, heavier and more resistant than vermiculite
VERMICULITE - yellowish beige in color, excellent insulator, lightweight
EXTERIOR STOVE LININGS
Exterior stove linings, made of stone or ceramics, will give a new look to a classic stove, and make it the centerpiece of any living space.
Stone linings are available in serpentino and limestone.
Serpentino is a greyish stone, while limestone is whitish in color.
Beauty from Brač Island - LIMESTONE
Out of all the linings we offer, we are especially proud of our limestone lining. Do you, perhaps, wonder why? Limestone is a sedimentary rock, formed in thick layers which produce large stone blocks. It comes in white, greyish or yellowish color, depending on where it's found. Moreover, limestone of exceptionally white color can be found on one of the sunniest Croatian islands, Brač Island. Such white limestone is a very interesting construction material, and in demand even outside Croatia. Color Emajl is the only manufacturer of stoves that uses limestone from the island of Brač, adding value and enhancing the distinctiveness to Color stoves.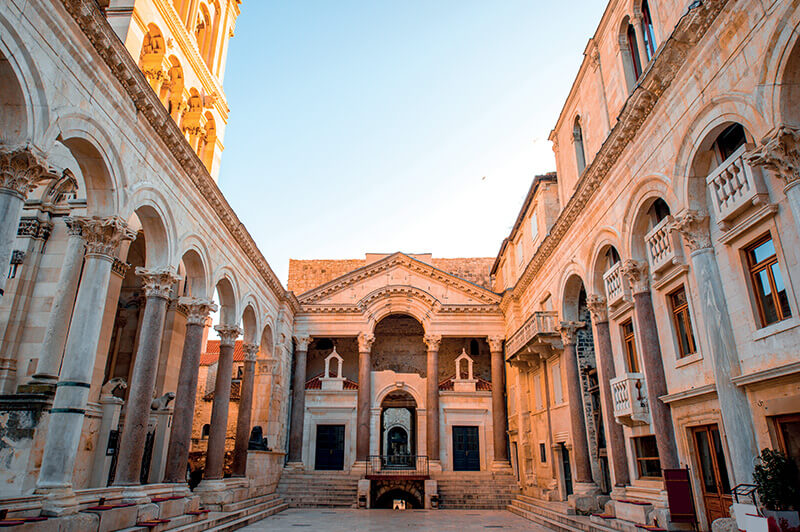 Limestone from Brač Island was used as construction material for many famous buildings such as the Diocletian Palace in Split but also the most renowned building in the world – the White House, the residence of the President of United States in Washington, D.C.
By picking a Color stove with a limestone lining, you will bring into your home a dash of universally recognized tradition and elegance.